Always Right On The Mark.SM
Attractive solar and low voltage lighting systems. Stylish post and picket caps. Clever post mounts and post wrap assemblies.  Versatile secondary handrail systems. Durable gate hardware and fasteners. Even specialized field tools and color-coordinating lattice panels.  Waymark® provides everything you need to make top-quality PVC fencing and railings, except the horizontal rails themselves.
Just as important is the exceptional customer satisfaction that we provide. With more than 10 years experience serving this industry,  our front-line team has earned a reputation for doing whatever it takes to take great care of you.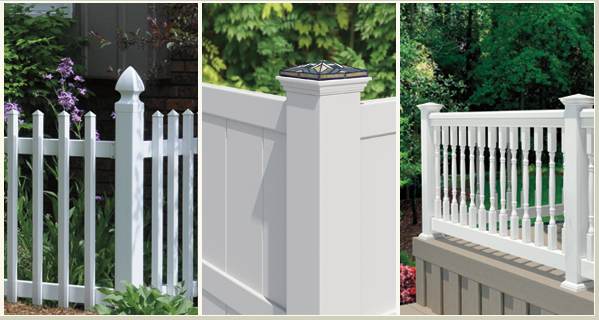 Contact Us
Thank you for your interest in Waymark® Fence and Rail Accessories.
For inquiries, e-mail sales@waymarkproducts.com or call 877-652-6118.
©2019 Waymark Products LLC. All rights reserved.