Waypoint™ Solar Post Caps & Accessories
Stylish, energy-efficient illumination.
Waymark® solar lighting is an energy-efficient, easy way to add extra illumination to your fence or railing. But it does more than simply shed light on a project. Our solar glass post caps and solar metal post caps can add an intimate glow and a dramatic accent. Use post accessories such as our side mount solar light to illuminate a rail or fence post, and create a truly unique look. Our solar lighting products require no electricity or wiring. They're available in a wide array of popular designs for use with 4" and 5" posts, and they're remarkably easy to install.
We also offer matching Waypoint™ post caps for posts that don't require lights.
For inquiries, e-mail sales@waymarkproducts.com or call 877-652-6118.
Colors
Post caps are available with black or white frames.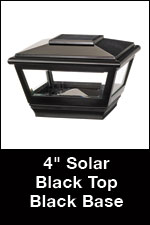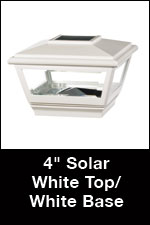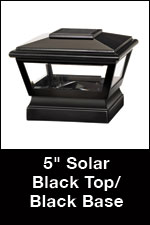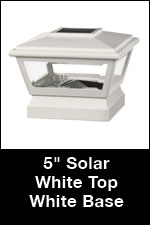 4" Metal Tops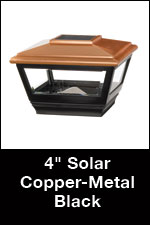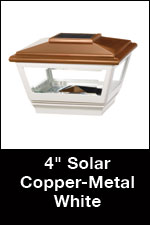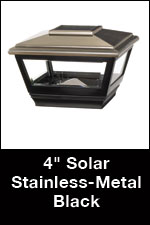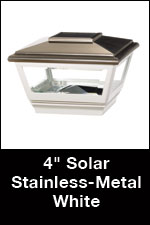 5" Metal Tops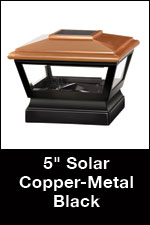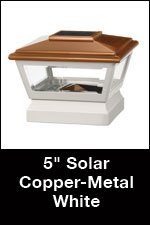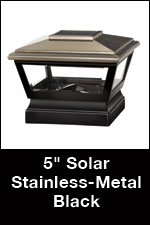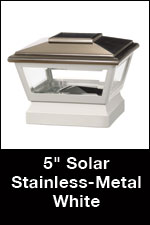 Misc.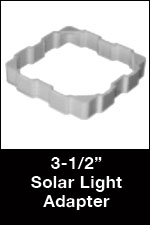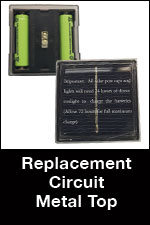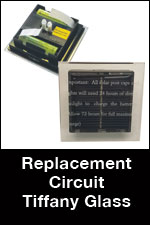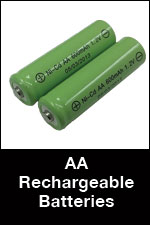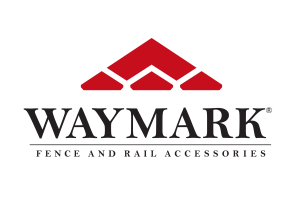 ©2019 Waymark Products LLC. All rights reserved.